Drupal Development Services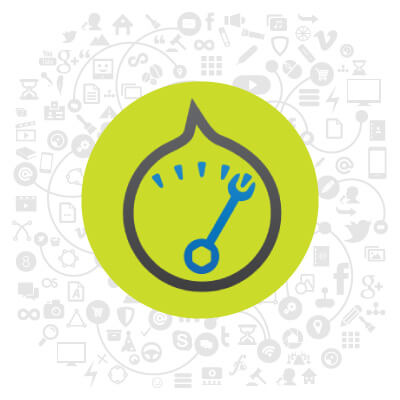 What is Drupal Development Services?
Drupal is a modular content management system (CMS) used for management of customized content on dynamic websites. It is a PHP/MySQL based open source management platform delivering efficient content management services and runs on Mac, Linux and any other platforms and environments. Drupal is a great source for developing flexible and function-rich websites at low costs. Readily available free and customizable templates can be used as building blocks for developing solutions of your choice, however complex you want them to be!
A modular-structure approach supported with basic functionalities in the core layer and plug in enabled add-on modules and features makes it versatile and a favorite in the developer community. The platform offers flexibility with incorporated free as well as paid templates, themes and features. Contributions from third party developers can be easily incorporated making tasks easier and taking creativity to the next level with knowledge sharing among the developers.
Drupal Development Services at Webkad
At Webkad, we have a community of talented Drupal developers with experience of working on a plethora of projects across domains employing Drupal platforms. Our team of Drupal developers and programmers have hands-on experience in customizing and developing Drupal Content management solutions for multiple corporate websites, community portals, personal websites, forums, blogs, e-commerce sites, intranets, social networks and more.
Our Drupal offerings include:
Drupal Theme Development
Custom Drupal Development with plug-ins
E-commerce Development with online shopping carts
Drupal Migration Services
Custom Drupal Modules
Drupal Maintenance Services
Integration With 3rd Party Apps
Offshore Dedicated Drupal Teams
Upgradation of Drupal platforms
At Webkad, we treat our customers like partners by helping them in their business operations. This includes:
Basic set-up and configuration:
This includes setting up any pre-existing template for our client and configuring it as per their needs to the point when its ready for publishing.
End to End customization and feature enhancement:
With Drupal development services, organizations can embrace a modular approach. While most of the functions are in-built, organizations can plug-in features they need. We help our customers in this enhancement process across the following domains:
Theme and look
Navigation
Homepage flash design
Content posting and revision process
Searching and commenting
Forums
Blogs
Photo galleries
Polls
Collaborative projects and communities
User account creation, profiles, and access permissions
Multi-level menu creation
Language customization
RSS feeds
Customized visitor report generation
Search engine optimization of the site
In addition to these, we also consult our clients with any additional requirements.
Update:
We help our customers in their website update process- changing theme, features and much more, without losing any important information.
At Webkad, our Drupal development services are designed and delivered with strong commitment to quality and efficiency. Our team of project managers monitors and supervises developers' work regularly for quality output. Each solution we develop is carefully crafted to meet the needs of our customers. We follow a structured process to ensure that all your requirements are captured in the project scope and addressed in the solution. Regular feedback sessions are held for reviews. Our team of developers is very responsive to customer queries and delivers the best possible solutions to any issues encountered.
Webkad offers website design & development,  domain registration & hosting, e-mail service @yourname.com, interactive resume vcard website,  revamping, redesigning, e-Commerce, seo, smo, ssl, digital branding strategy & marketing with 100% RISK-FREE professional services around the world. Webkad offers online support for domain and hosting, Domain check, lookup, register, renewal, sales, transfer, availability, service provider, purchase. Webkad also offers latest top beautiful dynamic seo website, design, hosting, freelance, build, ecommerce, develop, business, web agency, website creator, web solutions, graphic, web logo design. Webkad is always affordable seo website designer, inexpensive, cheap, effective, flash, freelancer. Webkad offers seo website designs & development for all type of business, restaurants, medicals, NGO's, hotels, travel, personal,  Blog, Magazine, Corporate, Retail, Technology, Nonprofit, Entertainment, Wedding, Mobile, ecommerce, Real Estate, Education. Webkad is seo custom Website specialist for site design, redesign, revamp, maintenance, outsource. Webkad offers Website designs for mobile responsive, creative, innovative, online and interactive. Webkad offers Business email hosting, Website Domain, Dedicated Server, web hosting, Web consulting, website solutions. Webkad.com is fast growing information technology integrated solutions provider with strong professional background around, KAD was established in 1994. Webkad is providing its all professional services in USA, Canada, UK, France, Dubai, Egypt, UAE, Kuwait, Qatar, Bahrain, Saudi Arabia, Oman, Italy, Germany, Australia, Middle East, Pakistan, Malaysia, Singapore, Philippines and Spain. In Sha Allah.