Mobile App Development Services
Mobile App Development Services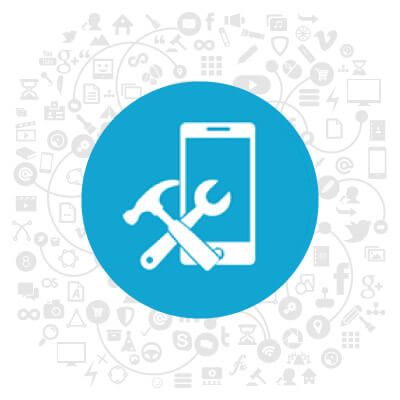 At Webkad, we ensure that you reap the maximum benefits out of the mobile channel. All our applications and services above are powered by advanced technology platforms providing milestone performance and cutting edge infrastructure. Our services are supported across the following platforms:
Sencha is a widely known JavaScript framework used for developing highly intuitive and innovative web applications for multi channel consumption. With an influential IDE environment, Sencha facilitates development process with main focus on design, work quality and ease of use. MVC architecture helps in creating a consistent and predictable user experience throughout the developed application. At Webkad, we are the leading providers of mobile app development services developed on Sencha platform.
Titanium is an open source cross platform mobile application development framework based on the magic trio- JavaScript, HTML5 and CSS3. One of the most sought after frameworks, Titanium is widely used for development of high performance native mobile as well as desktop web apps. . At Webkad, we are domain experts in Titanium and have successfully delivered solutions developed on Titanium mobile app development services platform to our clients across the globe.
PhoneGap is an emerging open source mobile application development platform best suited for cross-platform compliant mobile applications. Developed by Apache Software Foundation, PhoneGap is also known as Apache Cordova. Applications developed on PhoneGap deliver seamless performance across all mobile operating systems including Android, Blackberry, iPhone, etc. . At Webkad, we are pioneers of mobile solutions developed on PhoneGap platform.
As an mobile app development services, we have excess to the best and talented professionals in mobile app development from across the globe. This helps us deliver huge cost benefits and domain expertise to our clients. Webkad is a leading provider of mobile app development services and brings commitment, best-in-class infrastructure and industry leading knowledge and experience to the table.
Come and partner with us to live the experience and turn your ideas into industry leading mobile applications.
Webkad offers website design & development,  domain registration & hosting, e-mail service @yourname.com, interactive resume vcard website,  revamping, redesigning, e-Commerce, seo, smo, ssl, digital branding strategy & marketing with 100% RISK-FREE professional services around the world. Webkad offers online support for domain and hosting, Domain check, lookup, register, renewal, sales, transfer, availability, service provider, purchase. Webkad also offers latest top beautiful dynamic seo website, design, hosting, freelance, build, ecommerce, develop, business, web agency, website creator, web solutions, graphic, web logo design. Webkad is always affordable seo website designer, inexpensive, cheap, effective, flash, freelancer. Webkad offers seo website designs & development for all type of business, restaurants, medicals, NGO's, hotels, travel, personal,  Blog, Magazine, Corporate, Retail, Technology, Nonprofit, Entertainment, Wedding, Mobile, ecommerce, Real Estate, Education. Webkad is seo custom Website specialist for site design, redesign, revamp, maintenance, outsource. Webkad offers Website designs for mobile responsive, creative, innovative, online and interactive. Webkad offers Business email hosting, Website Domain, Dedicated Server, web hosting, Web consulting, website solutions. Webkad is fast growing information technology integrated solutions provider with strong professional background around, KAD was established in 1994. Webkad is providing its all professional services in USA, Canada, UK, France, Dubai, Egypt, UAE, Kuwait, Qatar, Bahrain, Saudi Arabia, Oman, Italy, Germany, Australia, Middle East, Pakistan, Malaysia, Singapore, Philippines and Spain.